Why Lightning Branding Private Edition? 
Ready to make things happen now? Then we're offering you Lightning Branding Private Edition. Here you get our step-by-step course that guides you to creating brand electricity. And you get a lot more.
You get us.
We're going to meet with you before you start the class. Hear your story. Review your materials.
You'll learn our system for branding that we've used successfully for our clients over and over. You'll understand what you need to set your business apart.
You'll then send us your worksheet to review. In our next one-on-one we'll present you with three options for names, taglines and positioning statement.
And in our last one-on-one you'll get three logo design options for your selected name and tagline. (We'll send you your selected logo in the formats you'll need for anything from business cards to truck wraps.
When we're done, you'll have everything you need for your business to stand out, matter and start driving revenue.
How well does the Lightning Branding method work? Here are just a few examples:
A business running flat for years suddenly doubles their new customers.
A business owner's revenue surges by 30%.
 A solopreneur doubles his income with no paid advertising.
One entrepreneur goes from no brand to three quarters of a million in year one.
Plus, each of these business owners understands their business better than they did before, and they enjoy it more. It's potent having a deliberate, intentional brand and knowing how it should behave. It's the first step towards a better business, possibly even a better life.
How are we able to do this?
Like anything else so simple, this took us years. We've spent decades working for brands of all sizes. The biggest-ever brand we've worked for has $80 billion in annual revenue. Our smallest-ever client was broke. We have a client whose brand has made him a local celebrity. We've heard one client say, "We have more business than we can handle. We have to stop advertising."
We've worked on ads and commercials you may have seen and heard. We've spent our careers in the trenches doing exactly one thing: working our asses off to make the customer feel the right thing and take action. We've seen the results of smart branding change businesses and change lives.
And please know this: you don't have to take the discount. You can still hire our agency to do everything for you for $25,000. Or, you can take the 80% discount by doing the legwork yourself. And even then, you still get all of these components:
Four private one-on-ones with us
A custom brand name and tagline
A custom logo in the four file formats required for everything from social avatar to billboard art
A Brand Bible that details the essentials of your brand—and can be understood by anyone working on your behalf. (Until you've seen this in action, it's hard to comprehend how much power this gives you.)
A Style Guide that explains all technical details an art director needs to know for implementing your image system
 The certainty that you know what your brand means and how it should behave in the world.
There's also a 30-day money-back guarantee. It begins the day you sign up. If you decide Lighting Branding is not for you, you get your money back. You will need to finish the course within 6 month of starting. This is as much for you as it is for us.
The other guarantee is this: you've never done anything for your business like Lightning Branding.
"The more we lived with the new brand, the more perfect we realized it was. The tagline alone was worth every penny we paid and probably more."
-Kevin Gianni, Business Owner
Course Curriculum
Available in days

days after you enroll

Branding Power Fundamentals
Available in days

days after you enroll

The Power Of You
Available in days

days after you enroll

Building Your Brand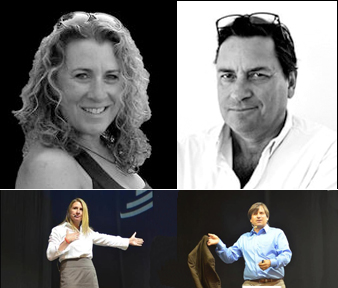 Your Teachers & One-On-One Coaches
Honey & Blaine Parker run Slow Burn Marketing, an agency that specializes in big-brand thinking for small-business marketing. For more than a decade, they've been creating and implementing branding for small-business owners across the country, as well as internationally. The results of their work has guided business owners to realizing and passing their goals. The Parkers have also spoken to groups of business owners from Los Angeles to Singapore, and host a small-business podcast about entrepreneurial couples. Prior to Slow Burn Marketing, they each had careers in advertising. Honey was an SVP/Creative at the legendary Grey Advertising before becoming a gun for hire. Blaine was an advertising creative director for the Salem network, serving local, regional and national advertisers from coast to coast. He's also a voiceover performer, who you may have heard sell you things like Sizzler, State Farm auto insurance and Bud Light. They've both won their share of advertising awards, but feel that the thrill of ROI is much more exciting than any trophy.
The Potent Effects Of A Lightning Brand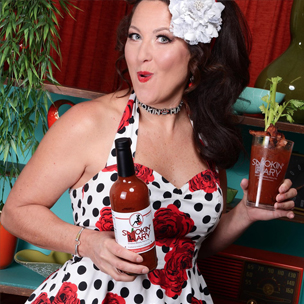 Smokin' Mary
Who doesn't love the small-dog challenger in the realm of packaged goods?
The task: create a brand for a new, smoked Bloody Mary mix, making it compelling to both retailers and consumers before they've even tasted it. The good news: this is a premium product with an exceptional flavor profile. ​Smokin' Mary banks on a look and feel that moderates its sexiness in a way that appeals to both men and women. Call it, "sassy forward." Even with a tight budget, Mary is already on shelves in hundreds of stores, winning gold medals, and is expanding quickly. And the owner is a dynamo who's now branded form coast to coast as "The gal in the polka-dot dress."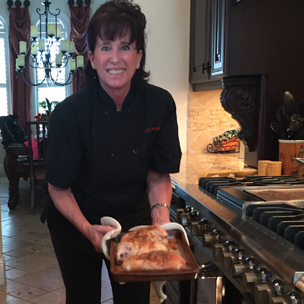 Let Lisi Cook
They have to understand it before they can want it. 
This was that challenge that owner Lisi Crane came to us with. She was paralyzed by the fact that she could take her business in a number of directions. Not uncommon. We consulted with her to focus down to the heart of what she did and why someone would pay top dollar for it. Once we all agreed on the what, the why and added the owner's unique personality to the mix, the brand reveled itself. And to her credit, she let us reflect it in a look that was not the norm. Why wouldn't you want to let Lisi Cook?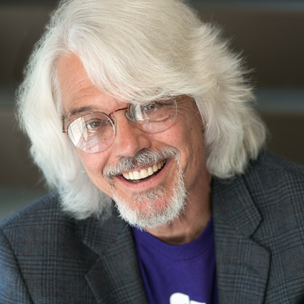 Big Fluffy Web Help
Proof of what you can do when you're not afraid to stand out.
So many people want to be different, as long as it's the same as what everyone else is doing. Not so in this case. Steve understood the power of understanding his core customers fears and joys. He wasn't afraid to be exactly what they were looking for. In one of our favorite brand presentations of all time, we showed Steve the name Big Fluffy Web Help, with the tagline, "Poof, it's fixed." He laughed for five minutes, paused and said, "I guess I have to go with that" Flash forward and his clients (who love him) call him Big Fluffy.
(*Note: You need to finish the course within 6 month of starting. This is as much for you as it is for us.)